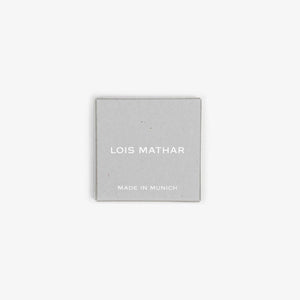 Engravings make our bracelets a unique, very personal gift. We commission an experienced engraver who realizes the inscriptions with a great deal of sensitivity,
If you would like such a (laser) engraving, please give Enter the respective text or name in the comment field. You might also give us a quick call so we can discuss the details (such as the font) in detail: ( +49 160 7534634). Of course you can also contact us by email (mail@loismathar.com).
Important to know: An engraving extends the delivery time by approx. one week.